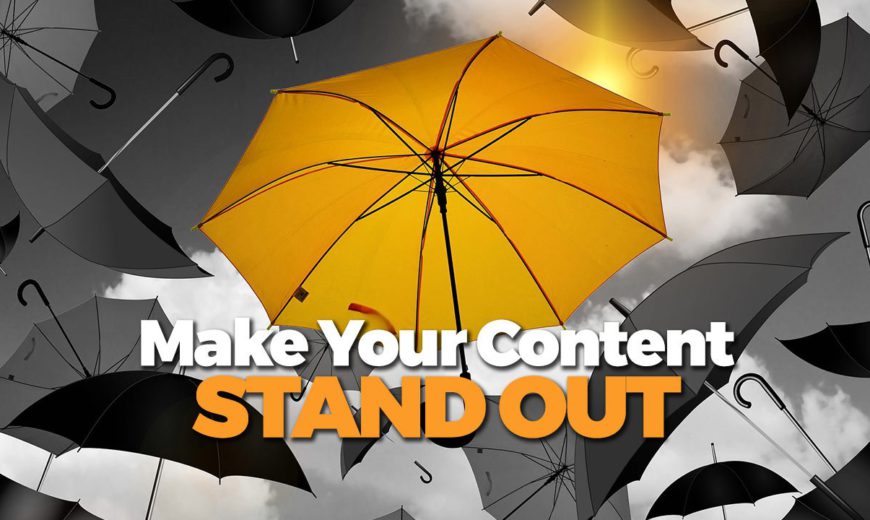 What do you do when you come across website content that's supposed to be informative but happens to be 100 per cent promotional? You leave the page. Most internet users will respond in the very same way and after feeling duped, they will never look back.
Writing content isn't about generating an immediate sale. Rather, it builds your online reputation as an authority within the particular industry. Having this reputation established will make your brand much more memorable and be helpful in building a stable relationship with your prospects.
Why is 'good' website content marketing so important?
Writing unique, informative and engaging texts is of paramount importance for online reputation management. Statistics* show just how effective content can be for getting your audience emotionally involved with the brand:
Nearly 57 per cent of purchasing decisions don't involve communication with a company rep. By 2020, clients will be expected to manage 85 per cent of their relationships with companies without interacting with a human.

77 per cent of B2C and 86 per cent of B2B marketers rely on content-based campaigns.
82 per cent of clients feel more positive about a business after reading informative content that was created by it.
61 per cent of people say that they're more likely to buy from a company that creates custom content.
Nearly 50 per cent of the time that people spend online is dedicated to exploring custom content.
Tips for making your website content stand out
Good content on a website is entertaining, punchy, to the point and informative. It either answers a question that your audience may have or tries to provoke an emotional response.
Gone are the days of straightforward promotion. People have a choice and hundreds of sources of information. If you aren't giving them something useful, they'll simply move on to a website that's more capable of addressing their needs.
When it comes to website marketing and online reputation establishment, you'll have to give before expecting to get back. Valuable content lays the foundations. It keeps the audience coming back to your website and it shapes up your image. As a result, it helps you stand out from the competition and establish yourself as the leader within the niche.
Blogging, article writing and the creation of informative web pages shouldn't be left to chance. You need to be strategic about it and you need to have a content plan. Be relevant, stick to the chosen persona and focus on the uniqueness of those texts. If necessary, get professional assistance. Investing in quality content means investing in building the long-term popularity of your brand.
*Sources
34 Compelling Content Marketing Stats and Facts
How to Win Your Battle for Content Marketing Buy-in [50+ Stats]