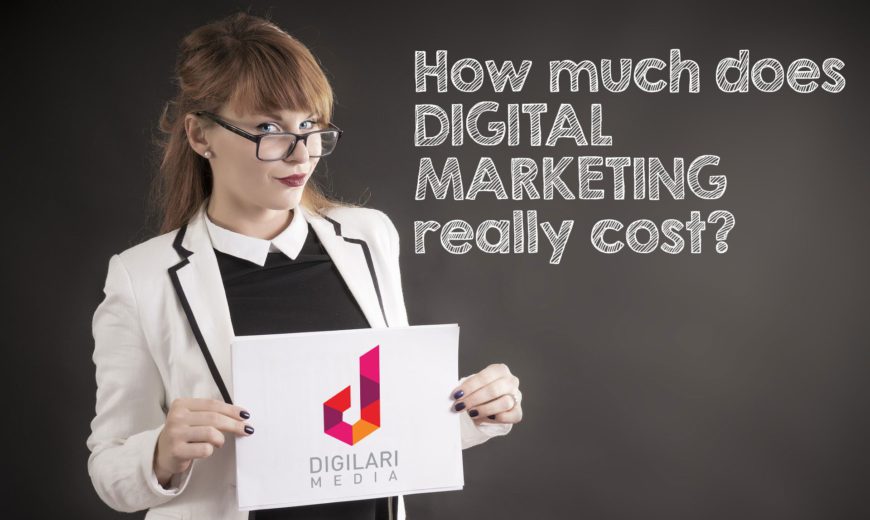 How much should my Digital Marketing Agency charge me in the current Australian market?
There are a couple of schools of thought on this question. Firstly, are you looking for an hourly rate or a value-based arrangement?
These are two very different approaches to the pricing model of a digital marketing agency in Australia.
Australian Digital Marketing Agency Hourly Rates
An hourly rate is as it states. You paying for the amount of time that is required to complete any given task, project or campaign management requirements. Generally a monthly management fee.
In our experience, digital marketing agencies generally charge between $100 per hour for junior. Less experienced type staff and simple tasks, right through to $250 per hour for more senior staff. With greater experience and generally in and around the deeper strategic required client activities.
This is not to say there are no agencies under or over these rates, but that is the most common range we have seen.
Google Partners Sales Masterclass recommended $162.50 per hour
Attending one of the Google partner events, where they take you through best practices for client management. The facilitator, a partner at the leading data-driven agency, Cardinal Path. It was adamant that no agency should charge less than $162.50 per hour, period and this was nearly three years ago!
They came to this rate through a series of internal cost calculations. It clearly demonstrated the hourly rate could not possibly be any lower than this. He also confirmed this was the case for any agency whether they be in the US, the UK, Australia or Canada.
In general, we think they are right, but not just so we can charge a respectable hourly rate. But because any less than this does not make it viable for a digital marketing agency in Australia to achieve the desired results for clients.
"You Pay Peanuts You Get Monkeys"
That saying definitely applies to the realm of digital marketing. In fact, there are so many so-called digital marketing agencies out there who might know their way around a website, but the strategy is a foreign term to them. The cheaper the hourly rate, the less the quality of people any agency can attract and get the right outcome for the client.
Lower rates also tend to attract clients who are just looking for the cheapest option. Instead of looking at the potential growth that can be achieved by working with the right digital agency partner.
Simple equation, more clients in an under-resourced team creates time pressures and time pressures breed the 'skim' effect. Where work only happens on an account in a reactive sense, not a proactive sense. Where every client should want their agency performing.
Value-Based Account Management Fees
We work with clients to understand what their growth objectives are. By understanding this and delving into their market we can determine what is required to meet their growth goals.
Whilst our current rate averages around $155 – $165 per hour, for time spent on the account. We generally ascertain what level of growth clients are chasing. Additionally, seeking a budget of between 8%-12% of this growth target, over an agreed period of time.
For example, we have a client who wanted to build an online store to equal that of one of their lowest-performing stores within six months, about $55k per month revenue. As such, after ensuring the market was there and the expectations weren't overblown. We sought a complete six-month budget allowable of $35k, including Google Ads and Social Media Marketing spend.
It was a relatively simple equation that both we and the client fully understood. With the goal being reached on budget and on time.
It wasn't based on an hourly rate per se, it was based on an actual targeted outcome we and the client had agreed on. This is why we don't take clients on for just SEO or PPC services. Instead, we direct all new clients to our Digital Marketing Partner Program.
Digital Marketing Partner Program
The Digital Marketing Partner Program, (DMPP) was designed to give clients peace of mind that they could talk to us about any digital marketing channel or challenge. Knowing we were there to help, regardless of the channel we discussed at the beginning of the relationship.
In doing this, we can achieve a good balance of clients and internal resources, whilst keeping our agency costs in check. Getting clients on board and seeing the good work we can do for them. Then, discuss if necessary other channels and digital marketing services with them. Once they fully trust that we have their interest at the centre of all things we do for them.
Value-based fees are often considered to be the best way, but they are also the most difficult to come to an agreement on. As such you just need to have deeper discovery sessions to get to the heart of the clients' objectives. The 'why' of the growth goals and what it actually will mean to them as a business.
Value-based account management is that you are generally paying for a particular outcome. Rather than a measure in time. This might be the level of growth you wish to achieve or the number of leads you require each month etc. When the agency takes on value-based accounts like this. They are also tied to these goals and the cost to the client is determined on the level of difficulty it is to achieve these goals.
The reason they can be difficult to agree upon, is that client goals are often unrealistic or the very least not completely transparent. Additionally, there are a lot of factors outside the agency control.
Value-based accounts have a deeper strategy driving the desired outcomes
Value-based accounts are generally at the higher end of the equation. They require a much deeper understanding of the client and the market they operate in.
In order for us to take on a value-based client, we would tend to charge a minimum of $5000 per month for a minimum period of three months, preferably six months. This allows us to conduct the necessary research, correctly set up and implement the various aspects of the campaign. Then run this campaign as effectively as possible over the remaining time. Generally, these types of accounts are Inbound Marketing centric, with a heavier reliance on producing high-value content.
Basically, that's the two approaches to an agency service fee model however there are also various one-off set-up fees. Plus media spend if you are using the paid media channels such as Google Ads, Facebook and alike.
Media spend amounts can only be determined once you have clear goals, we know the market in which you operate. How long the campaign is running for etc. Essentially, too many variables to give a concrete answer to the question, 'how much do you need to invest', right now.
But we can determine what budget is required after an initial discovery session, with no commitment required from you until you are completely satisfied with what we are suggesting.
In a nutshell, pricing for a digital marketing agency in the Australian market can differ dramatically. Hopefully, we have given you a good idea of what you can expect from the team at Digilari.
Risk Reversal Guarantee
As an added bonus, we do offer a risk free guarantee whereas once we have agreed on what we are going to achieve for you. If we don't achieve this we will keep working on your account without fee until we actually achieve the results we said we would achieve.
Your risk-free guarantee, we get it done.