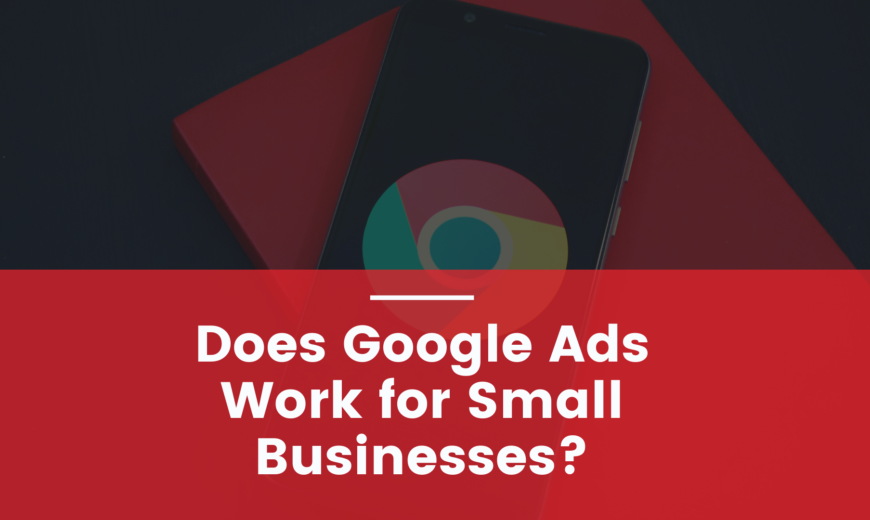 Claims on the questioned worthiness of Google Ads as used by Australian small businesses is not a new story. For a long time now, Google Ads has been accused to be nothing more than an effective way to waste small businesses' money. Many businesses have also shared their disappointments with Google Ads and stories. Primarily on how they lost money they could have spent on other marketing efforts to improve their online revenue.
Is Google Ads ineffective?
The answer to this question relies on how Google Ads is being used and what is expected from it, based on its usage. The answer is not a simple "yes" or "no". It is safe to say that paid advertising is not for everyone and those who utilise it without a clear understanding of the way it works. Failing to appropriately structure their campaigns, do not perform their due diligence and do not hold the right expectations. These type of users can only expect disappointment and a significant waste of advertising money.
Google Ads, like most paid advertising methodologies, is not a one-size-fits-all solution to your marketing needs. It requires considerable testing, restructuring, strategising, monitoring, and a considerable amount of development work on. Primarily platforms like the landing pages and greater website that can be boring or complex. Consequently, many decide to just dismiss all this work and wait for results to come.
In some cases, enterprises can also realise that Google Ads is not really fitted for them and insisting on using it is futile. This is when this type of businesses should spread all their marketing funds to more cost-beneficial means.
Why Google Ads does not always work for small businesses?
There are many reasons why Google Ads may not work for a small business' website. As there are many reasons why it would. Here are some red flags that everyone must look into before considering using Google Ads:
1. Your website does not work properly
If your website is not working properly due to malware, hosting issues or any other backend or structural reason, Google Ads and all other marketing mediums will not be effective. The determining factor of a successful Google Ads campaign is the "final URL" which is the landing page found on your website. If it is not responsive, poorly designed or contains some features that are not working, you should not expect conversions. Users will leave your site before you know it. 
2. Not expecting realistic costs
An understanding of how Google Ads works is not the end of it all. You need to have a realistic expectation of how much it will cost you and create a budget that is sufficient in the long haul. Remember that Google Ads does not immediately yield results. You need to determine how much CPC (Cost Per Click) to expect to pay for your products or services.
3. Incompatible account structure
Relevance is highly important and your Google Ads account structure must be relevant to your website and your business. Moreover, it must be constantly monitored and updated and must be optimised based on performance. Your business, website and Google Ads account structure must be relevant to each other. Or you would not be able to see any good results. 
4. Failure to monitor and track conversions
You simply cannot monitor whether your paid advertising tools are benefiting you or not if you do not have proper conversion tracking in place. To monitor the key metrics and data, you should use Google Analytics and/or Google Ads dashboard and monthly comparison. These two free tools provide you with the data and visuals to track the performance of specific ads in terms of conversion or other actions taken on your website. An example of Google Ads data tracking the performance of an ad is an ad's quality score. Click on the following links to learn more about what a quality score is and how it is calculated. With the right data, you can then decide whether this paid advertising tool is worthwhile for your company or not. 
Top reasons why Google Ads is worth investing time and money
With the right use and monitoring of Google Ads, benefits can be colossal and exceed the expectations set by all types of businesses.
1. Reaching your prospective client
Google Ads allow you to reach people when they are looking for you, or your type of services/products by targeting specific keywords your prospective clients are using. Visits coming from highly targeted and relevant ads can then be converted to sales and profit. Without Google Ads, it would be highly competitive to be found online unless you have sophisticated SEO methods.
2. Setting geographically-specific targets
For smaller businesses, it might not be relevant to be targeting a whole country or even multiple regions. Using Google Ads, you can target specific areas (postcodes, cities, regions) where you would want your ads to be found. A local business might not benefit from advertising abroad when it operates in Brisbane only and its customers are only found close by.
3. Multiple-audience targeting
Google Ads also allows you to target specific audiences, given that they are wide enough. It is even possible to target different audiences at once. With the right calibration and the appropriate use of keywords, you can reach as many potential clients as possible. 
4. Track results
You can track the performance of your campaigns and use the information to improve it. Google Ads even provides you with practical and easy-to-implement recommendations to increase your performance. Appropriate tracking and recommendations will give you an insight into how to reach your target audience more effectively.
The bottom line
It is only worth using ad campaigns if it fits your business and market and if you use it correctly and hold the right expectations. It can be a total waste of money if you do not understand and/or really put effort into it. Nevertheless, it can also be greatly rewarding if done right.
Read our thoughts to get an understanding of which PPC platform is right for your business or contact us to ask any question you have regarding Google Ads.