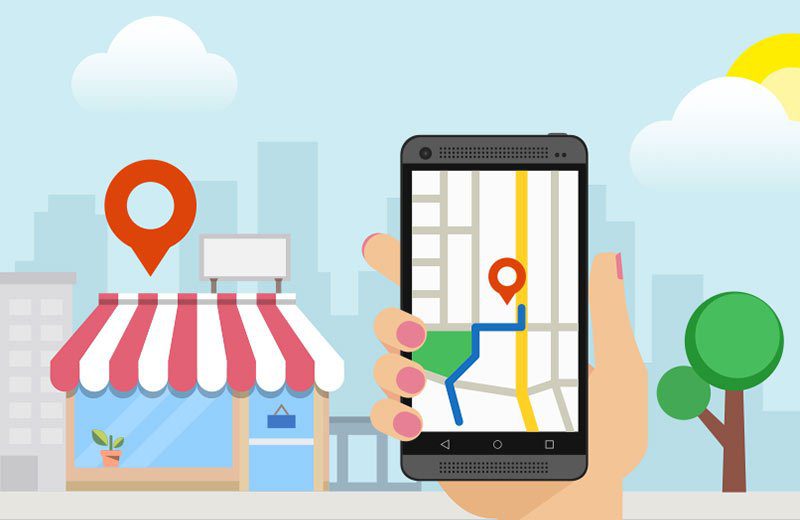 Google Business Profile (GBP, previously known as Google My Business) is the most important asset to manage your business's online presence across Google Search & Google Maps. As its motto explains, Google Business Profile helps you attract new customers with a free business listing.
Given the significant importance of Google Business Profile for local businesses, Google has updated the platform with additional features in 2018, giving local businesses more power to maintain relationships with their customers. Furthermore, these updates help local businesses gain greater visibility in local SEO rankings.
In this article, we will summarise the 2018 major updates and their key implications to boost your GBP performance and local SEO rankings.
Google Business Profile Updates
1. Google Posts
Wait? Haven't Google Posts rolled out to all small businesses using the GBP platform since 2017?
Yes, that is correct. However, Google has added additional features such as supporting different post types (product posts, offer posts), allowing more characters, and supporting video formats. All these great features allow you to promote deals, sales, or even products directly on Google search results.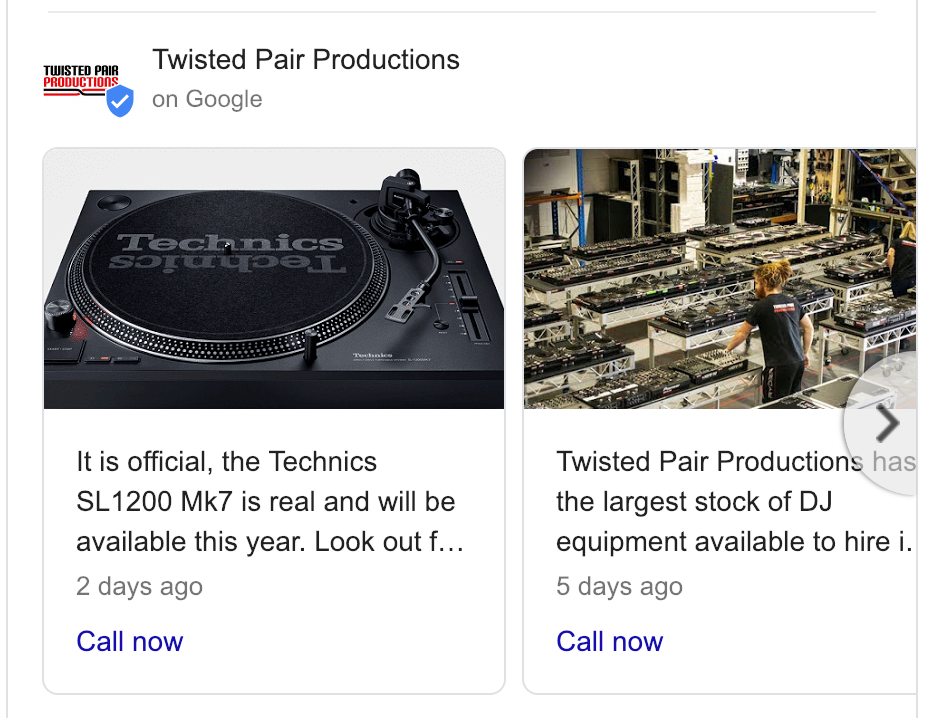 An example of Google Posts on search result page
With Google Posts, local businesses can tell a much more interesting and exhaustive story than basic business information. Offers and deals are also presented directly on Google, giving users a compelling reason to make contact with you, visit your website, or get directions to your stores. Start your first Google Post on GBP by following the instruction here.
2. Videos in GBP
There is no doubt that mobile video is dominating the Internet. In fact, according to Cisco, mobile video will account for 82% of total mobile traffic by 2022.
It is about time to get videos in front of your users, right in Google Search & Google Maps. The option to upload videos in GBP can be found under photos tab in the GBP dashboard.
3. Menu feature for restaurants
Restaurant owners were also given a special treat with the uprising of the restaurant menu editor. Accordingly, listing owners will be able to showcase their menu directly on their GBP listing.
4. Business description
To provide leverage for businesses to be known by more potential clients, Google Business Profile offered the option to add a business description. Adding a business description in GBP is a good way to highlight what makes your local business unique.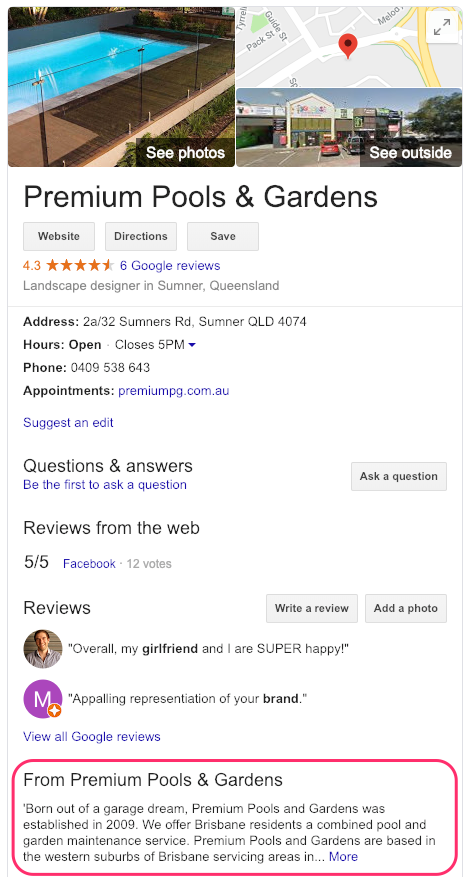 5. Removal of anonymous reviews
Google reportedly removed anonymous reviews on GBP. Even though there was no official communication from Google, this action was spotted by multiple users. This is definitely good news for local business owners who have been struggling with anonymous fake reviews over the years.
6. Review response email
Response to reviews used to get easily unnoticed but this has changed in May 2018. Google Business Profile now emails users when businesses respond to their reviews. Many businesses took advantage of this feature to deal with both positive and negative reviews to nurture relationships with their customers.
7. Updated direction heatmap
The use of heatmap in Google Business Profile became more useful once it enabled businesses to easily track the areas from which potential clients are requesting directions to your business. With this update, local businesses are able to modify their marketing strategies for better exposure.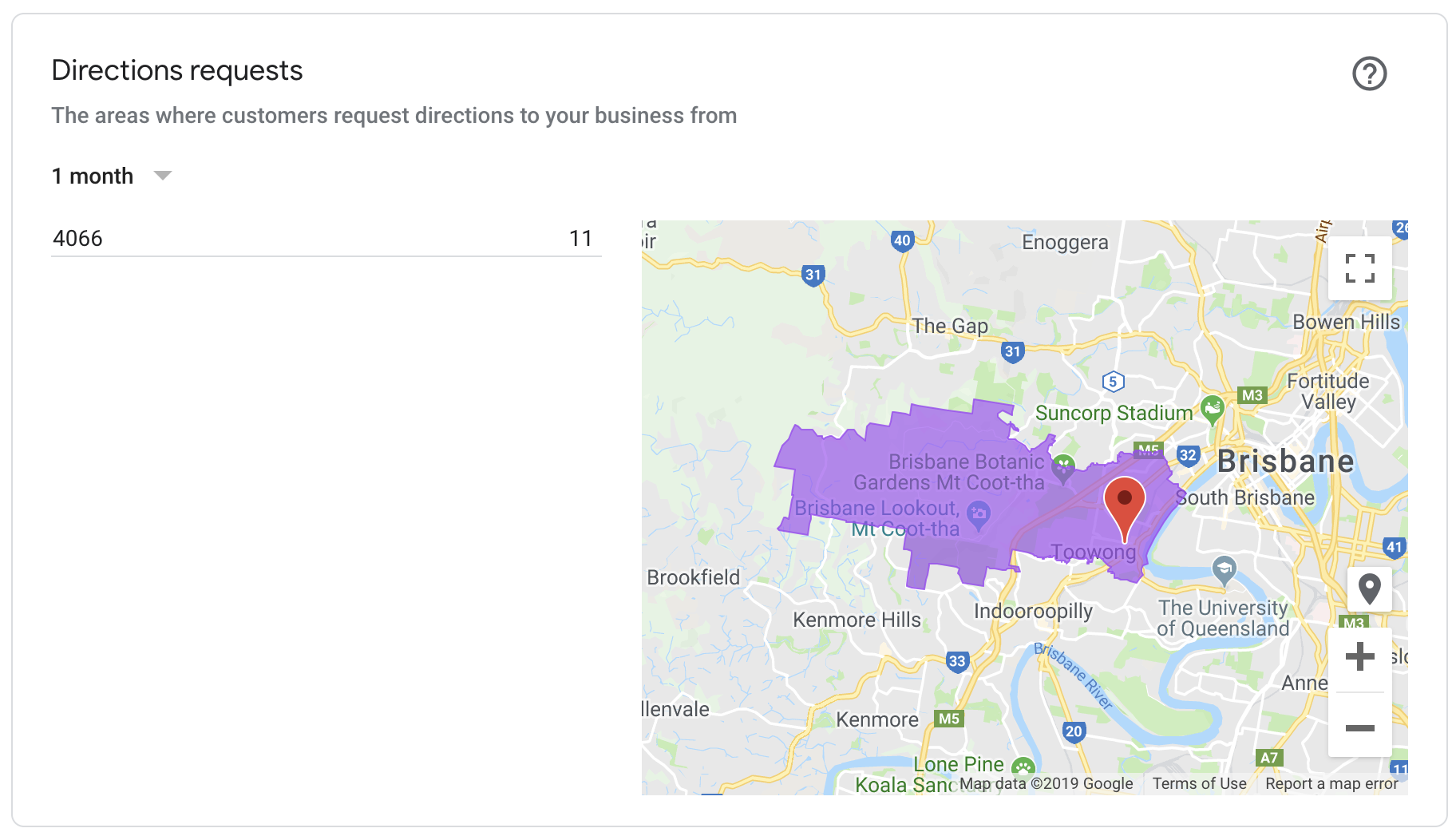 Optimising GBP To Boost 2019 Local SEO Ranking
1. Take advantage of Google Posts
Posting through Google Business Profile helps local businesses gain more visibility and capability in the digital landscape. Thinking about what happens if your latest Christmas deal reaches Google users for free? Just one word: sweet.
Businesses should, therefore, post more often to stay active and helpful to their audience.
2. Seed your questions & answers
Though Questions & Answers is a great Google local search feature that I believe is being undervalued. Questions & Answers allow users to ask relevant questions about your business. It is a perfect opportunity to listen to and interact directly with your customers or potential customers.
Unfortunately, anyone can answer this type of questions. Therefore, you should always keep an eye at this section and make sure all provided answers are correct and helpful.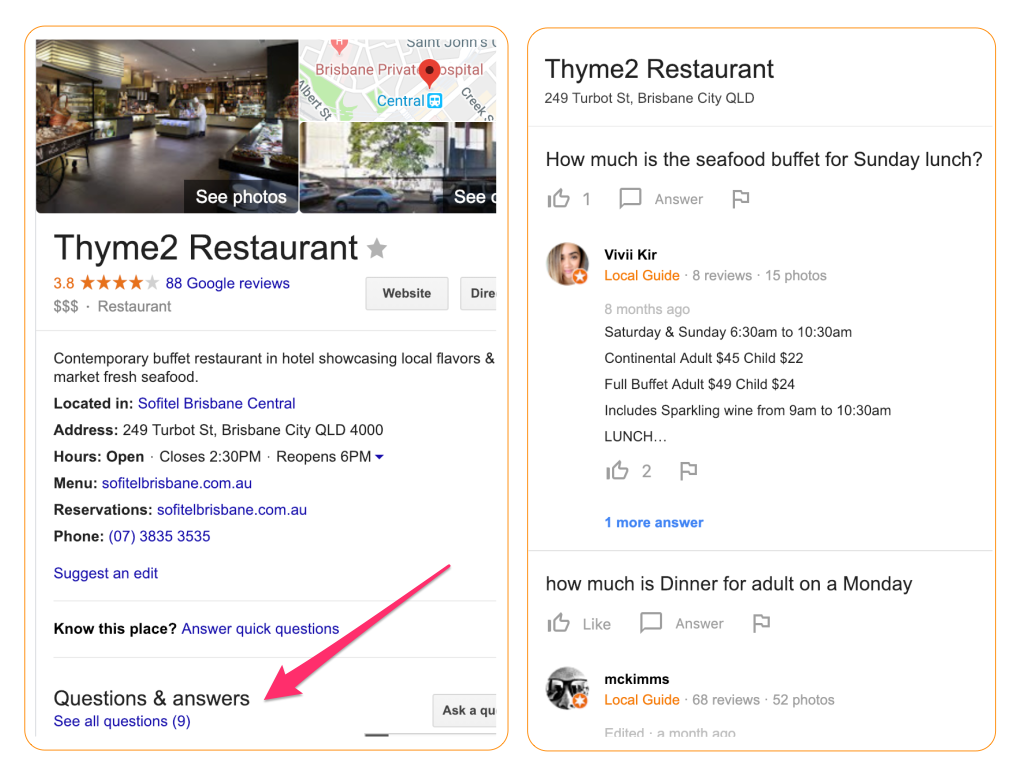 3. Post photos and videos
Photos and videos create opportunities to showcase your business. According to Google, businesses with photos receive 42% more direction requests and 35% more clicks through to their websites than businesses that do not display photos.
Therefore, it is recommended that you should add photos and videos often to your listing to keep you customers in the know.
4. Fill out every field
In your Google Business Profile listing, make sure to fill up every field. Complete information increases your integrity as a business and is highly appreciated by your customers. Creating descriptions with strategic keywords and unique offerings will gain users' attention effectively.
5. Get more Google reviews
Google reviews are the crucial factor that boosts your local SEO rankings and click through rate to your website and/or foot traffic to your store. Additionally, reviews help to build trust with your (potential) customers and encourage them to use your services/ products.
6. Respond to reviews
Since users will get an email for every response to their reviews, you can take advantage of this point of contact to build a relationship with them. It is important that you make them feel that their feedback is being valued. This is also a great way to deal with negative reviews and turn it around to your advantage.