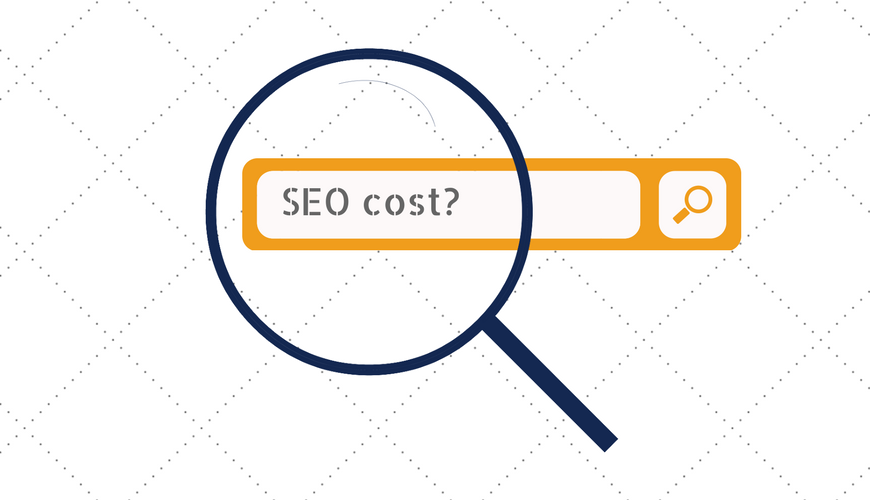 We are often asked:
"How much does SEO cost?"
Any potential customer has the right to know before they have to get the whole sales spiel which can waste a lot of everybody's time?
Now, as you would understand there are a lot of variables that are involved in the SEO process and due to this. The cost for a monthly SEO service will vary depending on the specific needs and strategy set out for the client.
But here's the other kicker, from our point of view, we never take on a new client just to handle their SEO needs, it just doesn't make marketing sense.
We instead have an all-encompassing approach whereas we review your digital footprint, something we have called your Digital Maturity Assessment. We establish what your business objectives are, and from there we reverse engineer what needs to happen in order to achieve the growth you are after.
And yes, SEO very much forms part of that solution. But it doesn't stand alone and it generally needs to be supported by other channels, of which we manage in-unison for you.
Digital Maturity Assessment? 
Let's break that down a bit more.
When we have conducted your complimentary DMA (Digital Maturity Assessment), we can see where the priority focus is needed in your digital marketing. This is backed up with a Website Audit, also complimentary. Which together will show us a lot about what is going on in your overall digital marketing activity.
Added to this, if you grant us access to your Google Analytics and possibly Google Ads accounts. For a concise 'under the hood' appraisal, we'll have even more information to shape the best strategic solutions for you.
As a note, prior to sharing this information, we always insist both parties are protected under a Non-Disclosure Agreement (NDA) ensuring confidentiality, giving all parties peace of mind.
"So SEO cost is not stand alone, I get that, but back to my original question. What do you charge for all this?" I hear you say.
Well, at Digilari Media we only want to work with clients, who understand the value of marketing, in a true partnership arrangement. Putting both of us on a common goal to grow your business together, not just a supply arrangement, of which in our experience just doesn't work.
As such we have positioned our pricing based on entering into a Digital Marketing Partnership that has an entry-level of $1600+gst per month, with any required variables being in addition to this.
A Digital Marketing Partnership very generous in the service we offer
Prior to coming on board, you would have already received your DMA and a website audit report. Both are excellent tools and even if you choose not to use Digilari Media, no problems. They are there for you to take elsewhere as you wish.
From there we establish what are the priorities needing to be addressed from a digital perspective. We also get clarification on exactly what you want to see happen. Your business objectives, then we get to work on making it all happen.
Previously we mentioned there would be variables that could affect your monthly investment commitment. Let me spell a few of those out so there are no surprises.
Firstly, we mentioned Google Ads, the main platform for Pay-Per-Click (PPC) marketing in Australia. We are big believers in having a well-targeted and managed PPC campaign active right from the start. To ensure sales enquiries/leads are coming in with regularity and therefore keeping your cash-flow healthy.
Websites are not about 'build it and they will come' more often than not.

You still have to have some acquisition marketing activity to bring customers in and Google Ads is great for this.
Our flat fee for Google Ads management is currently $800+gst per month plus 10% of the media spend up to $10,000 per month. Then, we have a reducing percentage scale.
However, if you enter into our Digital Marketing Partnership program we can absorb all, or some, of the $800 as part of the $1600 monthly management fee. It depends on what needs to be done based on what the priorities are.
The actual additions will be in the Google Ads campaign set-up. Generally starting at $599+gst, once-off and of course, the Google media spend. Which gets paid directly to Google.  We do recommend you should not look to invest less than $900+gst per month. About $30 per day on this platform. Which we can explain why as we move to the next phase.
Years ago, as a business
You would have used the Yellow Pages.

 You might have done some junk mail, newspaper advertising etc.

All with very little accountability and at considerably more cost than what we are suggesting here.
That being a Digital Marketing Partner arrangement at $1600 per month. Initially supported by a $900 per month investment in Google Ads. Thus, coming in less than $30k + gst per year to have a team of digital marketing specialists working with you specifically to grow your business.
But be rest assured, we thrive on the success of our clients, we are not here to sell you something you don't need. That won't help and generally wastes time and money. We need you to grow and as such are very transparent to the rationale that underpins every part of the strategy.
So, we hope that gives you some of the answers you were looking for and of course we would love to carry on the discussion to see if we are the right fit for you. Complete the contact form on the page and we'll be in touch very soon