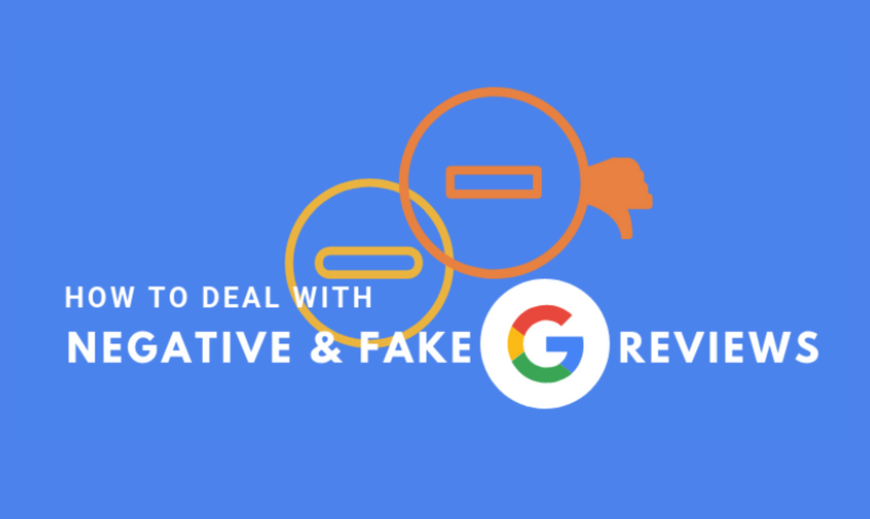 Negative and fake Google reviews are definitely an eyesore for everyone and a complete headache for small business owners. Whatever the reasons are behind it, those reviews certainly create a negative impact that affects your business's reputation. Therefore, it is more than important for a business owner to learn how to identify and delete these fake reviews from Google.
A business owner cannot afford to ignore negative reviews, real or fake. The problem with fake reviews is that you are being criticised by someone who did not even visit your store, try your products, experience your service, and yet they are afforded the power to ruin your business. Worst, this can even be utilised by competitors to your disadvantage.
Spotting a fake Google review
A negative fake review can hurt your business more than you could afford. While some negative and fake reviews are easy to spot, there are those that seem to provide believable details that make you question your own judgment.
In this case, you need to have a good eye on determining which reviews are fake before proceeding to further steps. Here are some ways to determine a fake Google review:
The reviewer name does not either exist in your POS system or ring any bells to anyone in your team.
There are no records of any customer service communications relating to the complaint in question.
The details of the complaint are lacking and there are no specifics that could verify its authenticity.
There is a seemingly unnatural surge of bad reviews to similar businesses in this reviewer's profile in a short period of time.
The reviewer uses no avatar or non-person image in his/her profile.
If the last two conditions are very evident, you can conclude that your business is being targeted.
4 steps to deal with fake Google reviews
The best course of action after identifying a fake review is taking a deep breath and calming down. We understand words are easier said than done, especially when you are angry about negative claims that you do not deserve. However, think about what future customers will see when they come across your response to that review.
Next, let us dive in the following steps and turn those fake Google reviews into your opportunities.
Step 1: Respond to those fake Google reviews professionally
I know it sounds like a joke. However, considering the long process of removing a fake review, it is recommended to get your message out there first.
But how about ignoring those reviews? I would not take that risk. Your future customers might have no idea that the review is fake. But they will stumble across the way you respond to it.
Similar to replying to a negative authentic review, your response should be:
Apologetic and sympathetic,
Nothing that you are not able to verify, including the situation and the reviewer's name,
Driving to an offline conversation.
Here is an example of response to fake Google reviews:
Hi [name], please accept our sincerest apologies for the experience you had. This is definitely not a usual occurrence at our business. Therefore we would like to make things right. Unfortunately, we could not locate your name and contact information in our database. Please send us an email to [email] when you have a free moment. Thank you.
Step 2: Report the fake Google review
You can flag the fake review and have Google remove it, especially when it violates Google review policies. Make sure you read the policies before flagging a review.
Then you can follow this instruction from Google to flag the review.
If you can, have several users flag the said review. The number of reports might help to increase awareness and potentially drive actions faster.
However, the bad news is there is no guarantee the fake review will be removed. If there is no action after a few days' waiting, or in the worst situation, the fake review is loaded with highly sensitive/ profanity content that needs to be removed immediately, please proceed to the next step to escalate the situation.
Step 3: Get in touch with Google support team
There are two ways to get in touch with Google support team: via Google My Business (GMB) dashboard and via Twitter.
Contact Google representative via Google My Business dashboard
1. Log into your GMB account.
2. Select Support at the bottom of the left-hand menu.
3. Under Contact Us, click on Need more help?
4. Choose Customer reviews and photos, then Manage customer review in the next step.
5. Select the type of contact you prefer.
Raise the issue via Twitter
1. Log into your business's Twitter account.
2. Send a Tweet to Google Small Biz team.
3. Wait for replies and explain the situation.
Step 4 (optional): Submit a legal request to Google
If nothing works, you could fill out a form for a legal removal request.
Special case: Fake Google reviews with 1-star ratings only without comments
This is the toughest pill to swallow, I am afraid. Those reviews do not violate Google's policies; therefore, it is very hard to have Google remove them.
However, if you can prove that the reviewer is a fake account, prepare a case and follow all the steps above. In the worst situation, Results might not be as expected, but at least you have tried. On the other hand, the fact that you have posted a response to the 1-star rating also assure your future customers that you care for them.