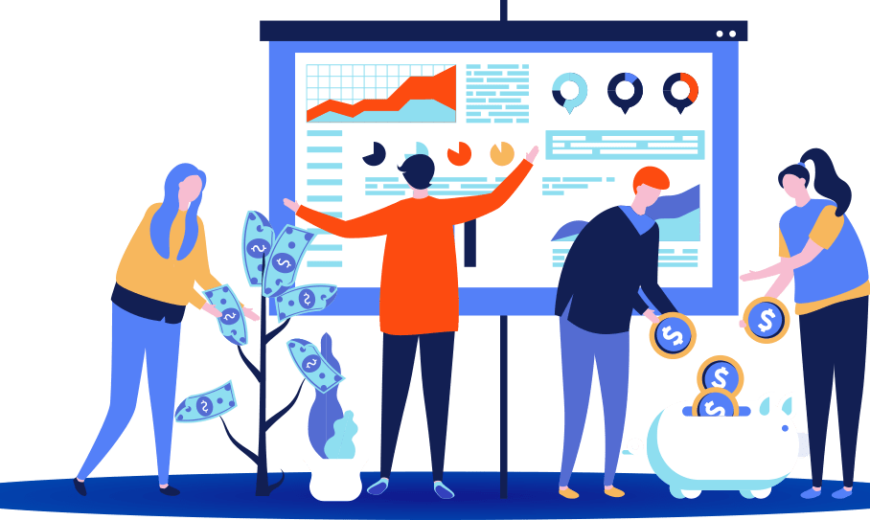 Your Personal Brand Roadmap
Have you ever wanted to be a Key Person of Influence, someone who is truly PREEMINENT in your space?
Personal branding is important in presenting yourself and your company to the world. A strong brand is much more preferred than a brand that is uninteresting and undeveloped, this is where your personal brand roadmap can really take shape. When people know you, and associate you with a certain expertise, you become a familiar person to consult about a niche. You should learn how you can be more recognised. You should also know how to build your following and your authority. Below are some of the ways to build your personal brand roadmap:
Be your true self.

How can you truly make a successful brand? The answer is that you should not build it around an untruthful you. Doing this means that you should act, speak, and appear a certain way that is far from who you really are. This is very difficult to maintain. Usually, people look for personal brands that connect with them. If they think you are faking it, they would most likely move on to another brand. They may try to patronise you for a while but eventually this becomes problematic. You should understand your true personality when you build your personal brand. When you accomplish this, you then share it with the rest of the world. Do not be afraid to be vulnerable. Just take off your mask and show yourself.



Speak more often.

When you want to build your brand, you should speak out and let everyone know that you exist. This develops your skills in communication. You need to be unique in delivering your message because if you merely imitate how others speak, you will never stand out. You should be confident and powerful in your messages. Show how knowledgeable and how prepared you are. It is a given that some may disagree or maybe criticise you, but what is crucial is for you to be open to feedback. Thank them for the legitimate points they raised and for their views. Tell them how you can do better. Every speaking engagement is an opportunity to be heard and seen. You can start small and then slowly build a larger audience. Just keep participating and sharing. Eventually, you will be invited to speak for very large crowds during significant events such as conferences. Remember that every speaking experience makes you a stronger speaker.



Participate in thought leadership interviews and articles. Your credibility is only strong because of interviews and through leadership articles. Remain open to anything that comes your way and inevitably, opportunities will sprout. Shows and publications may very well see you as an authority in your industry if you do well in your online presence. It may seem challenging at first, but it is a powerful means to show what you are offering. Whenever you build a certain connection, you increase the authority of your brand. Take note that you are the key person of influence who should carry out your company's name.

Establish your presence online.

You should know how you come across and appear online. You must monitor your online activities so that you can improve them wherever and whenever it is possible. Flesh out your media profiles with all your information. Make sure that they present you in a professional manner. It is best to make use of professional photography. Also, take time to interact with others online. Share their content if they are related to your brand. A website for your personal brand is always the best way to go. Building a website provides you with control over your presence online. You need to update your content regularly so that your audience knows what you are up to all the time. A domain provider such as GoDaddy helps make this possible. Google yourself on a regular basis to see how you are reaching your target audience, what they say about you, and how they perceive you. Doing so gives you time to build a strong personal brand without stressful monitoring.



Keep learning in your chosen industry.

Learning is a continuous process, even if you are considered an expert in your niche. You should practice staying up-to-date constantly to keep up with the trends. A steady flow of blogs, articles, books, and trade journals maintains your credibility. It is always an advantage to expand what you know and develop your skills. You should never encourage stagnation as an entrepreneur. A constant reminder to be at the top of your game is necessary to maintain your personal brand.



Build a relationship with an influencer.

Find those who have influence in your industry. Build relationships with them by reaching out to them directly. This should not be networking relationship. It should be a connection that results in genuine alliance. A few true friendships are better than a hundred who are merely familiar with your brand.



Be fun.

Projecting your professional side is good, but it can be boring. You need to connect with your target audience and show a sense of humour at appropriate times. This establishes a stronger bond with those who follow you. A little goofiness makes you more approachable.



Start your own community.

Start a community that has a passion for the particular niche in which you specialise. It does not need to be a fancy group. Just start an idea in LinkedIn or Facebook.



When you sharpen your personal brand, the appropriate opportunities start to come. Your target audience starts to see the message you want to convey. Because of this, they start to include you in their stories. Do not forget how important accomplishments are. Be aware of your weaknesses and accept them. Your shortcomings make you relatable and human.
A personal brand requires a signature image, a strong standard, and a stand out voice that your customers learn to recognise. Target audiences trust people more than corporations or companies. Through the years, they have learned that companies only have the number of sales in mind. These corporations do not really have personal interests in their market.
With the help of personal branding your reputation becomes established and you will gain a genuine level of trust from your target consumers, you will gain a preeminence in your niche that will open up a brand new world for you.