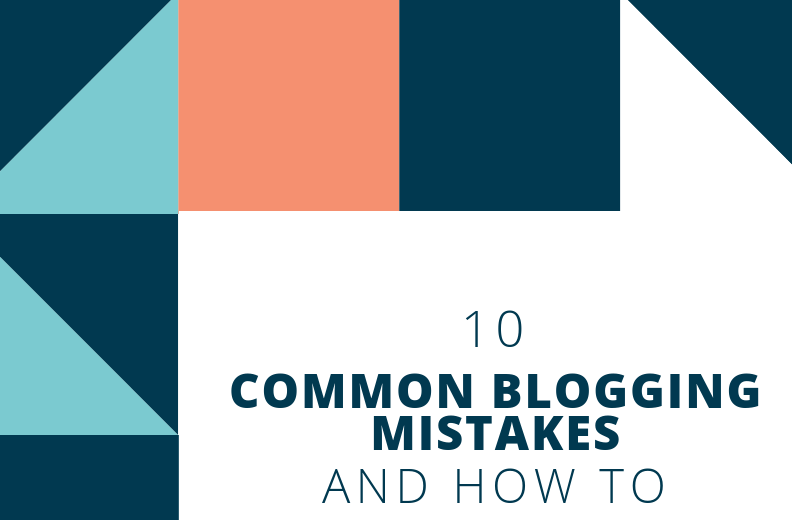 However diversified the reason & intent of blogging for business, there are basic rules & considerations. Here are some blogging mistakes you must avoid. Read on.
The internet has given everyone a platform and a mouthpiece to let their voices be heard all over the world and blogging is one of the most popular of them. Yet even if some feel like written words are an old art even in cyberspace, corporate blogging is still one of the most effective ways to send your message across.
However diversified the reason and intent of blogging for business, there are basic rules and considerations that govern it to make sure that it serves its purpose effectively.
Read more: Top 10 Free Blogging Tools for Your Business
Common Corporate Blogging Mistakes
It is not entirely uncommon to commit certain mistakes when blogging, especially when you are just starting out. The problem is continuing making these mistakes and failing to recognise the problem in your blogs. You need to watch out for the following blogging mistakes and ways to correct them.
Blogging Mistake #1: Complex Messaging
While writing styles in the level of New York Times articles maybe linguistically beautiful, it not advisable for corporate blogging.
Some business writers seem to think that metaphors and complicatedly drafted sentence structures appeal to readers, but it does not. Simplifying your message is the key to get your readers' attention.
The art of blogging requires breaking down complex ideas and writing them in the most simplest way that is easy to digest and understand. This sends a signal that you value your readers' time and you want to convey your message in the most efficient way possible.
Blogging Mistake #2: Talking About You Most of The Time
Yes, you may have a solid knowledge about your products or services. Adding some useful features here and there may add texture to your message, but you need to identify what your readers really need to learn or read and giving it to them.
Mistake #3: Not Finding Your Voice And Style
Not knowing yourself and not having a definitive writing voice and style in your business blog comes across as inconsistent and may easily lose the interest of readers. It is like talking everyday to the same person who changes personalities every now and then. It is not only uncomfortable but creepy, as well.
Consistency is highly important in blogging and you need to maintain a style that suits well with your message and your audience.
Mistake #4: Not Knowing Your Target Audience
Identifying the personas that you are writing for is very important. While it is amazing to think that you write for hundreds and thousands of different people, your voice will run out quickly and your blog ends up being too generic. You will realise that by trying to write for everyone, you are actually talking to no one. Find your voice and find those you speak to and stick to that.
Mistake #5: Writing For The Purpose Of SEO
It is inarguable that SEO is highly significant, especially when one of your goals is to reach out to as many people as possible. But focusing solely on SEO and writing only to serve that purpose erodes the whole charm of your blog. Write about topics that give value to readers and SEO will follow.
Mistake #6: Unrealistic Publishing Schedule
When starting out a blog, you may feel that you have too many ideas and can manage to write and publish daily. However, it is only a matter of time before these ideas ran out and you will find yourself struggling to keep up with the pace.
The pressure to publish daily often leads to writings that are not valuable and only wastes space. Instead of trying to keep a schedule, focus on the substance and value of your writings. Having a content calendar will also be of great help.
Mistake #7: Too Focused On Word Count
Trying to keep up with a predetermined length of your blogs will eventually become harder over time. To compensate, you may unconsciously resort to filling up paragraphs with unnecessary and even nonsensical sentences.
Ditch the word-count mindset and focus on real values no matter how long or short your articles are. Do not put things that don't have to be there or those that don't contribute to the sense and message of your post just to reach a certain word-count. Instead, make every sentence count.
Mistake #8: Your Conclusions Are A Shot And Miss
Having a stale conclusion at the end of a well-written blog post is like having a not so delightful dessert after eating a Michelin-restaurant-level meal. It leaves a bad taste in the mouth.
Bland conclusions disappoint readers. Make sure your writing conclusions are inspiring, motivating, or reenergising; something that they will think about long after moving on to the next web page.
Mistake #9: Failing To Learn More About Your Topic
It is very helpful to continually reignite the passion about your blog subject by regularly learning new relevant things, reading related articles, keeping up with new updates and information and consistently digging deeper into the subject.
Mistake #10: Not Doing Your Editorial Responsibility
Editing and proofreading your blog posts in just five minutes is not doing your editorial responsibility. Even seasoned bloggers overlook some blogging tips, which is why they know and understand the importance of thorough reading and editing. At the start, consider four rounds of proofreading or have someone else edit and proofread for you. This is to make sure that what you put out there is in its best possible form.
There are more blogging mistakes that can easily be committed by any blogger and it extends beyond writing. By being critical of your blog, you will eventually discover these blogging mistakes and when you do, correct them. Excellence, after all, is a continuous process.