We'll Revolutionise
Your Digital Footprint
From your website to your social media pages and YouTube channels, we fix and optimise it all. Partner with us to implement effective digital marketing efforts and drive better-quality leads.
We'll Revolutionise
Your Digital Footprint
From your website to your social media pages and YouTube channels, we fix and optimise it all. Partner with us to implement effective digital marketing efforts and drive better-quality leads.
real results
Digital Marketing That Actually Drives Business Growth
What you want
What we do
More Brand Awareness
Increase Online Traffic and Social Engagement
More Sales and Leads
Implement search, social, content and CRO strategies
More Conversions
Create lead capture forms and conversion elements
OUR SERVICE
We Want To Understand Your Business
But if you are reading this, like all our other clients before you, you're ready to grow your digital marketing footprint and make more sales.              But what does readiness mean?
1. the state of being fully prepared for something
2. willingness to do something (before it's too late)

When you see declines in website traffic, sales or qualified leads, you need to take action before it's too late. Digilari Media is an all-rounded Brisbane-based digital marketing agency that fixes your sales & marketing engines, ensuring their cohesion!
FIRST, we take a look under the hood and see what is actually holding you back.
THEN, upon thoroughly reviewing your digital footprint and that of your main competitors, we will outline the right strategy for you.
LASTLY, we will work collaboratively with you to capitalise on channel opportunities that strengthen your market share and brand awareness, building campaigns fully aligned with your business goals and objectives.
Partner with us to gain a long term competitive advantage. See our proven results.
1) We Do The Technical Fixes
Every time a new client comes to us, the first thing we do is improve their website. Whether it be simple tech fixes or more severe navigation issues, we fix it. No matter what it is, our experienced team ensures your website is fully optimised and achieve its purpose.
2) We Remove The Marketing Roadblocks
We isolate profit roadblocks and tease out digital marketing opportunities. Using leading marketing tools to uncover insights, we develop strategies that 100% align with your business goals and objectives.
3) We Keep A Guerrilla Marketing Mentality
We work to lower your Cost Per Acquisition and improve your Return On Ad Spend whether it be for Google Ads, SEO, CRO, Inbound Marketing or Social Media Marketing. Through this approach, we uncover opportunities for growth faster and more effectively.
4) We Keep You Informed, We Listen & Advise
We adopt a very open and transparent level of communication so you know exactly what is happening, how it is going to improve your business, and our recommendations for the future.
Your Free 30 Minute Strategy Session Awaits...
Flexible Pricing
Marketing Packages That Fix Your Problems
Delivering solutions and providing great user experience can make you a market leader. Whether you're a small start-up trying to gain brand visibility, or an established business challenging yourself with new growth ideas, Digilari will support you in achieving your goals.
Our comprehensive custom-made strategies turn online marketing channels into reliable profit sources. We meticulously assess your website, competitors and the online landscape you operate in. We identify technical, channel, and sales funnel performance issues that hinder website visibility, visitation, and conversion. Using our extensive experience, we craft effective channel and content strategies that attract, delight and engage prospects across organic, paid and social marketing channels.
As your business is unique, we do not lock you into packages with predetermined pricing. Our flexible pricing packages allow us to best allocate our efforts to your specific evolving needs and goals.
Term Plan

$999+ pm
For a minimum of 3 months commitment
SEO Campaigns
Paid Search Campaigns
Social Media Campaigns
Inbound Marketing
Sales & Marketing Alignment
Start Growing
One-Off Project

$165 per hour
Subject to minimum hourly requirements
Website SEO Migrations
Technical Fixes
Tagging & Tracking
Coaching
HubSpot Integration
Move Forward
Consultancy

$195 per hour
Subject to minimum hourly requirements
Site Audits
Guidance for Developers
Industry / Competitor Audit
Buyer Persona Development
Analytics Coaching
Get Answers
Customised plan

'A La Carte'
Self-made menu based on your specific needs
Pick & chose your services:
Set Up
Website Audit
SEO
PPC
CRO
Social Media
Training, etc.
Design Your Plan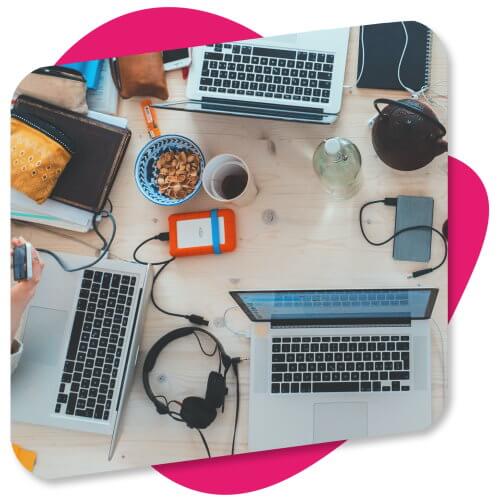 our point of difference
Our Full-Service Capabilities
Digilari Media is a digital marketing agency based in Brisbane, Australia. Our team is also made of long-term employees based in the Philippines.
As a full-service digital agency, we can resolve any digital marketing challenges. Clients usually come to us confused and frustrated with the digital marketing promises they were told. We help them with a simple approach; we identify where their issues are, plan for, and fix them.
Like the chameleon, Digilari continuously adapts to an ever-changing and challenging online marketing environment. Our skilled specialists use market-leading tools to assess your digital marketing footprint and identify where opportunities lay. We then work with you to establish the right strategies to make you a market leader.
So are you ready for growth? Let's find out!
 Do you wish to improve the performance of your website?

Would you like more insights into your competitors' marketing to gain more market shares?

Are you wanting to learn more about your customers and what makes them convert?

Are you inclined to try new ideas to help grow your digital footprint?
If you answered yes, you are growth ready and it is the right time to talk to a down-to-earth marketing agency that cuts through all the BS.