Program Content
Unleash the Potential of Your Online Business
Are you unsure if your business is heading in the right direction when it comes to marketing? Do you want to get your team and yourself up to speed in the ever-changing marketing game? We can help – welcome to our digital marketing training program, so you can be a pro yourself!
By completing this program, you or your team will:
Be familiar with all digital marketing methodologies relevant to your business including SEO (Search Engine Optimisation), SMM (Social Media Marketing), PPC (Paid Advertising), and so much more.
Be confident about marketing your brand to the right audience
Be familiar with the popular digital tools and what the metrics mean to your online business
Program details:
Our training starts at a minimum of 2hrs billed at $390.
Duration: Depending on the training needed, charged at an hourly rate. We offer flexible training hours during weekdays.
Form: Online & virtual individual or group training available.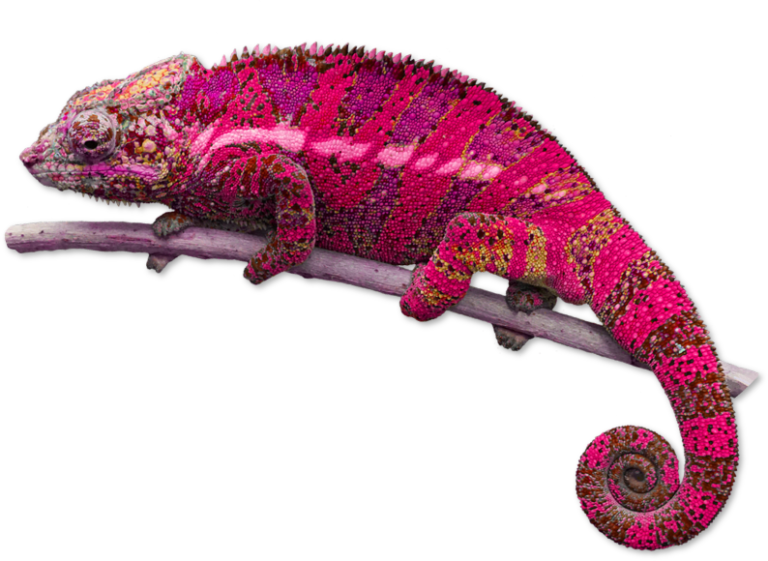 Why learn about digital marketing
Catch Up on What The Future Will Bring to Digital Marketing
The digital marketing landscape is ever-evolving. Launched at the end of 2016, social media platform TikTok surpassed Google as the most visited destination on the Internet for the first time in late 2021. The COVID-19 pandemic has reshaped the landscape of the B2B and B2C markets, and even the economy has, in the main, reopened, people have adapted to new purchase behaviours, moving from physical to online stores. Digilari Media has always been amazed by the potential and creativity of digital marketing and we understand that not to keep up to date on trends can mean that you're actually being left behind. Digital marketing specialists have become the top 1 most in-demand occupation in 2022
Source: LinkedIn, The Most Valuable Digital Marketing Skills to Have on Your LinkedIn Profile This Year, 2022 The global social shopping market is expected to grow to AUD$1.75 trillion by 2025, which is 3x faster increase than traditional eCommerce
Source: Digital Marketing Institution, The Next Big Digital Marketing Trends in 2022, 2022 Over 60% of shopping experiences start online
Source: Think With Google,
Consumer Insights, 2018 The spending on digital marketing was $436 billion worldwide versus the counterpart of offline marketing at $196 billion
Source: WordStream, 165 Strategy-Changing Digital Marketing Statistics for 2022, 2018
Who Would Benefit The Most From The Program

SMEs Decision Makers
Align your online marketing behaviours with your sales and other departments

Digital Marketing Teams
Build the most efficient digital marketing strategies for your business

Group Session
Relevant employees can join to develop fundamental digital marketing skills
Learning Outcomes
Earn Control & Build Your Own Success
Upon completion of the various training programs we have to offer, you'll be able to: 
Understand the fundamentals of Digital Marketing including Search Engine Optimisation (SEO), Paid Advertising (PPC), Conversion Rate Optimisation (CRO), Social Media Marketing (SMM), Email Marketing, Inbound Marketing, and Content Marketing. You and your team should be able to adapt these digital marketing strategies to your current and future business development plans.
Understand how to identify the right USPs of your brand, products, and services that matter to your industry and target audience and thus advertise and deliver the right marketing messages to the right audience.
Understand how to interpret digital metrics with digital tools & platforms such as Google Analytics (free), Google Ads (free), Ahrefs (paid) and SEMRush (paid). Further, correctly track the activities on your website, filter the irrelevant data, and gather the relevant data for your organisation.
See how sales and marketing can be aligned to boost online traffic, leads, and revenues.
Learn From Our Experienced Digital Marketing Specialists!
How can you attend the program
Delivery Mode
Book an in-person session with our specialists and undertake your training within Digilari's office or at your facilities!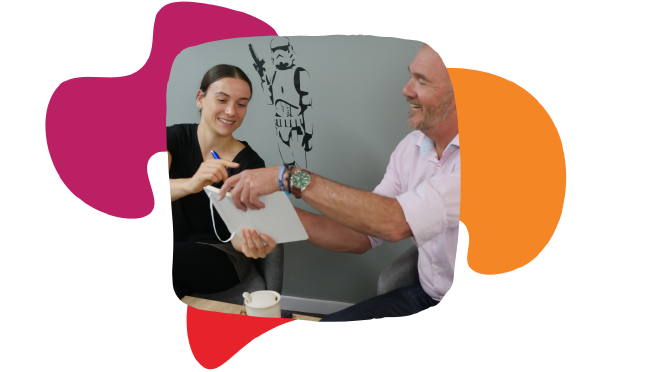 Note: Travel time will be charged at our $195 hourly rate
Book a virtual training program, held over Zoom or your desired platform. Virtual sessions can cater for wider groups. *No travel time applied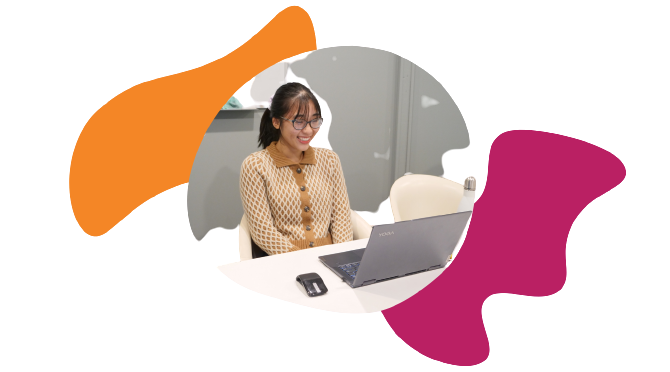 Our Other Digital Marketing Services
Talk with us
Get a Free Consultation with Our Specialist!
Is this right for me? Who should attend this digital marketing training program?
Our digital marketing training programs are designed for SME owners, decision-makers, and marketing teams who wish to learn how to create effective digital marketing strategies independently.
What can I learn from this digital marketing program?
Upon completion of the programs, you should:
Understand the fundamentals of Digital Marketing (SEO, PPC, CRO, SMM, and more)
Find your business's USPs and understand how to market them with the right digital strategy
Understand what each of the popular digital tools is for and how to use them efficiently
Understand the importance of sales and marketing alignment and how to leverage this strategy
How does digital marketing help SMEs?
Digital Marketing can help SMEs grow in several aspects:
Increase the lifetime value of current customers
Through customer databases, businesses can retarget previous customers more easily and reach them when they are ready to make the next purchase.
Gain more insights from your potential customers
With digital tools, businesses can reach the potential audiences that would be interested in their products & services based on their current customer database.
Increase your market advantage when competing with large businesses
By implementing the right strategies and digital tools, local businesses can reach the right audience at the right time to drive in qualified leads with small budgets.
Is more affordable than traditional marketing
Paid ads' budgets can be adjusted based on your campaign goals and can be stopped or readjusted in real-time.
Is more measurable
Once implementing the tracking codes accurately, digital tools such as Google Analytics can show you the performance of your digital assets and ads.
For more information about the benefits of digital marketing for SMEs, please read our articles or contact us.
What are the differences between Digilari's training and other digital marketing courses?
At Digilari Media, our team of digital marketing specialists has real-life experience in a multitude of industries and across all areas of digital marketing. Through our training sessions, you'll gain insights from our specialists and leave with the tools you specifically need to implement your marketing strategy.
What is the duration of the digital marketing program and when is it held?
It will depend on your learning progress and how much you wish to learn per session. Training sessions can be scheduled during workdays or outside of work hours based on your need and requirements.
Do you offer group and online sessions?
Yes. This training is designed for both individuals and groups and can be arranged both in person or online, over Zoom and other similar meeting platforms.
How much does this training cost?
We offer a wide range of hourly packages starting from $390/2hrs:
2 hours - $390 ($195/hr)
5 hours - $880 ($176/hr)
10 hours - $1720 ($172/hr)
15 hours - $2500 ($167/hr)
20 hours - $3120 ($156/hr)
Any hour after 20 hours will be $150 ph. All + GST.
A fee for web development setup may occur and will differ depending on your current web tracking and tagging. 
View the full prices with our other services on our pricing page or contact us for more details.
Will I earn a certification at the end of the training?
Although Digilari won't issue any certification upon the completion of the courses, we will guide you through the most relevant digital marketing certifications as offered by Google Digital Garage, Skillshop and more.
Invest your time in what matters to your business and personal growth. Discuss what you wish to achieve and we'll cater our teaching to help you best achieve your goals!