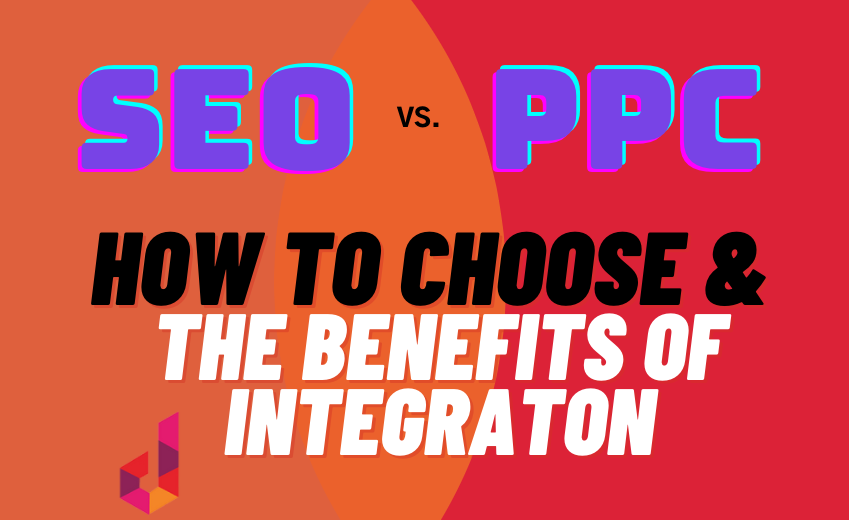 To reach people of interest, you can do two things, 1. focus on organic Search Engine Optimisation (Organic SEO) or 2. try paid search advertising (PPC). Both can deliver results, but what's the difference and which approach is going to work best for your business? Let's dive into the details together.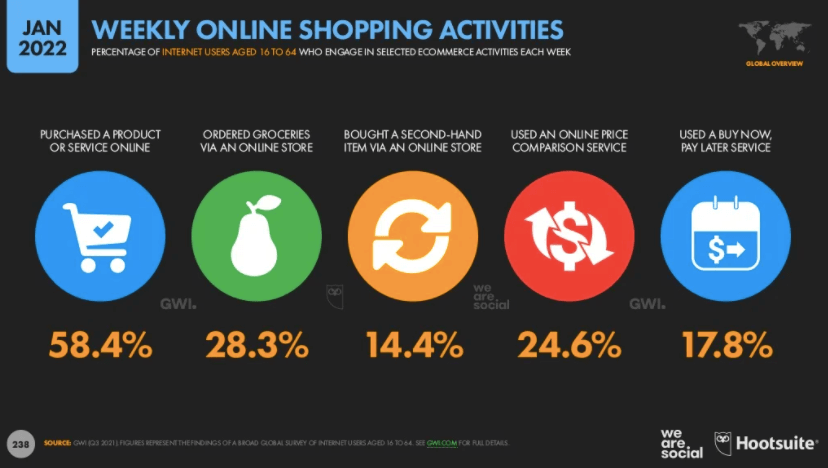 In this article, you'll learn:
What's Organic and What's PPC?
Pros and Cons of Organic Search Engine Optimisation (SEO)
Pros and Cons of Paid Search also known as Pay Per Click (PPC)
Can You Use the Two Approaches Alongside Each Other?
What's Organic and What's PPC?
Organic SEO refers to the process of optimising your website for keywords of interest. You can do so by publishing niche content, creating an optimal website visitor journey, making your website accessible on mobile devices, and much more.
When you do organic optimisation, you're trying to reach the top of the search engine results page (SERP) by making your website more relevant and specialised than what the competition has to offer.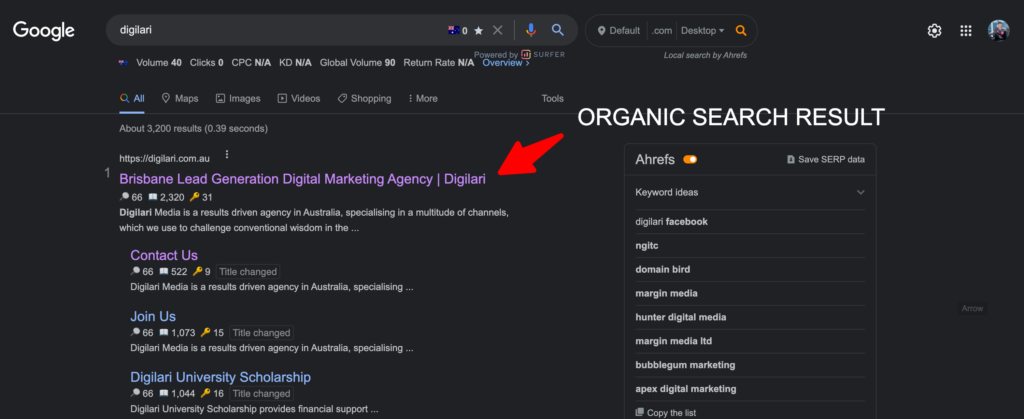 PPC or paid search advertising is exactly what the name suggests. In that case, you're spending money on a Pay Per Click (PPC) campaign. You "buy" keywords of interest and your website is listed for those in searches. 
Most often, companies employ Google Ads when wanting to ensure relevance and visibility by a sufficiently large (and properly targeted) audience.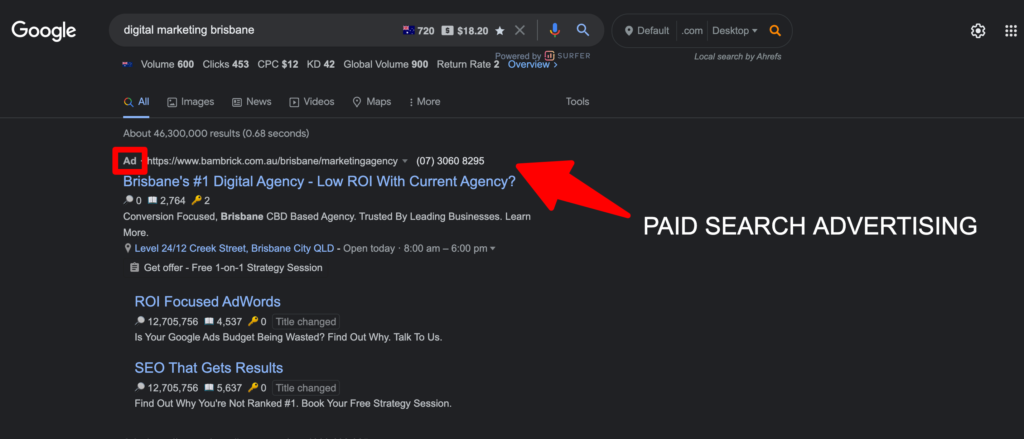 The main difference between SEO and PPC is that paid search listings are designated as ads. Also, the duration of such campaigns is limited and once it expires (when pausing or stopping paid campaigns), you will disappear from the SERP for your keywords of interest.
Pros and Cons of Organic Search Engine Optimisation (SEO)
SEO is often in the heart of other digital marketing strategies – content marketing, social, video, email marketing and others. Organic SEO offers a number of major benefits when compared to PPC:
More affordable
You're probably curious about the cost of SEO and here's what you need to know – organic SEO tends to be more affordable than paid search in the long run. That's because accomplishing a good ranking through SEO is likely to keep generating traffic in the long run. A PPC campaign will only work for as long as you're paying for your positioning.
Better credibility
Having your listing appearing on the top of the SERP for keywords of interest builds your reputation and your credibility; especially if the page that people get to is relevant and in line with their search. This is one of the most powerful brand establishment tools you can count on. 
Excellent ROI
Reaching the top of the search engine results page is going to deliver an amazing return on your investment. The first result on the SERP is going to get 39.6% of clicks while the second result gets 18.4% and the third one 10.1%, 2022 data shows. Because ranking organically helps you reach a targeted demographic (people who are already interested in the respective topics), you can anticipate that these people will undertake an action of interest (reading more, subscribing, contacting you, buying a product, etc.).
However, on the downside, organic SEO can be:
Difficult to achieve
It takes time and consistent effort to get the results that will benefit your business.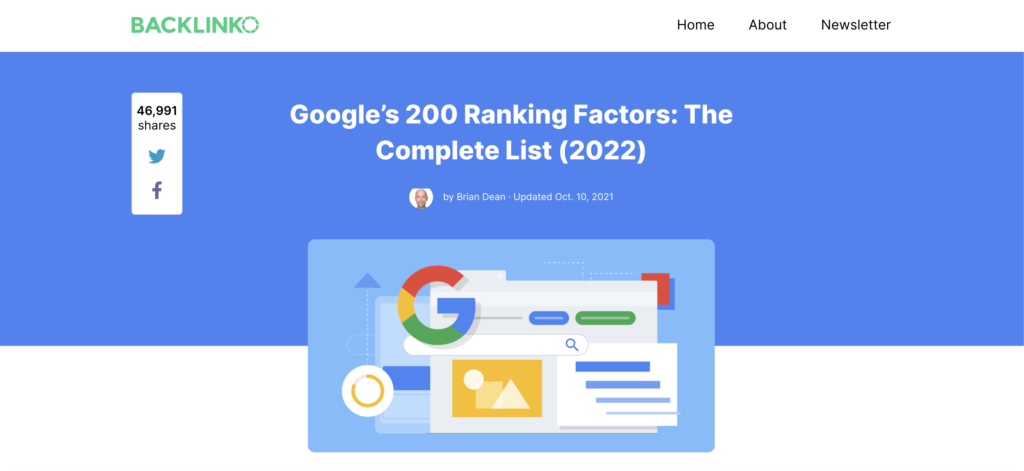 Changeable over time
The fact you're ranking first for a keyword of interest right now doesn't mean you'll get to keep that position in the long run. A competitor can easily replace you, especially if they invest in high-quality SEO.
Requires ongoing work 
If you stop doing SEO, you'll eventually lose the results you've achieved (especially in a highly competitive niche market).
Pros and Cons of Paid Search aka Pay Per Click (PPC)
Paid search advertising can also be amazing when used correctly. Here are the benefits:
Guaranteed positioning
you'll get immediate results and a guaranteed top SERP position with the right budget. This can be highly beneficial in a competitive niche or if you're advertising a promotional campaign (a new product launch, a sale, the opening of a new store).
Opportunities for smaller businesses
Google Ads can be wonderful for small businesses and newcomers to a field. Waiting for the organic search to deliver results isn't ideal if you need to do strong branding immediately. PPC provides such a chance.
Attracting people who are ready to become clients
Google Ads typically target people who are ready to buy, people with transactional intent. In this sense, the ROI such ads produce is excellent.
Providing lots of actionable data
After running Google Ads, companies will get lots of data about their campaigns' performance. Some essentials will include keywords, time spent on page and demographics of the audience attracted through the ads (location, age, gender, etc.).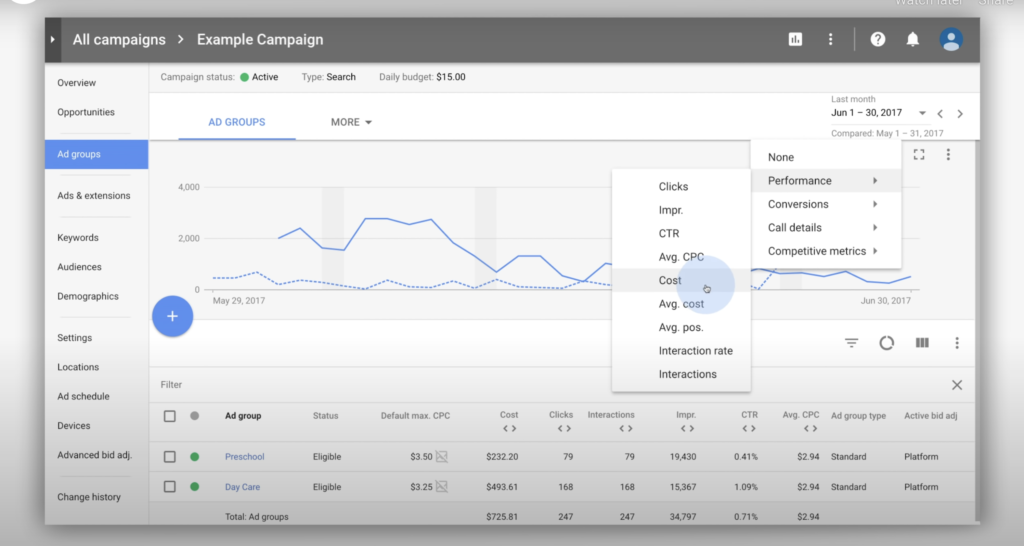 Whilst paid search can be great, a marketer should also consider the potential drawbacks when applying this approach. It misses the mark in the following categories:
Ongoing expense 
In order to keep a campaign running, you will have to continue investing money in it.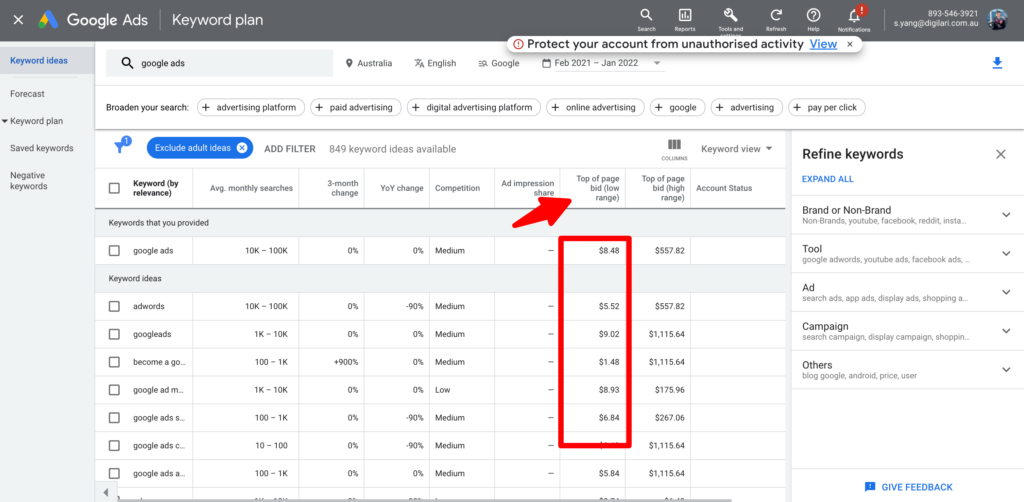 Short-term results
As soon as you end a paid search campaign, you'll stop getting results from it. That's probably the biggest and most important difference between paid and organic search rankings.
Requires knowledge and skills 
Proper targeting and customisation of a campaign will be essential to get good results. Hence, you'll need to have the knowledge and the skills required to set the right parameters, otherwise, you'll be wasting some precious budget. 
Can You Use the Two Approaches Alongside Each Other?
So, when planning your online marketing, should you choose organic or paid search? That question is somewhat misleading, making you believe you have to pick one or the other.
The truth is that both approaches can deliver excellent results.
If you've just launched your website, you're an industry newcomer or you have a campaign in need of popularisation, PPC would make the most sense. Meanwhile, you could be working on your organic campaign that will yield results after a while and ensure your long-term online visibility.
Using PPC and SEO together can enhance your website's performance, help you reach the right people, bring more leads and even revenue. To do so, however, you will have to know when to employ each approach and build a comprehensive strategy to gain benefits such as:
Reaching the customers throughout the customer journey
You can optimise your webpages for organic search results focusing on 'problem and solution' awareness during the awareness and consideration stages of the buyer journey. After collecting the data on your website, you can remarket these visitors who were organically driven to your site using PPC campaigns by showing information about how your product or service can solve their problems.
Organic search ranking
The volume of traffic you gain from PPC can improve your domain and page authority and eventually help your organic search rankings. 
Visibility throughout the SERP
On the SERPs for your targeted keywords, your business will be visible in both the organic and paid sections, boosting your brand awareness further.
Applying the PPC insights to the organic search strategy
Observe and collect the performance data from your running paid campaigns. As Google will show your ads based not only on your bidding, but your ad relevancy, picking the best performing keywords and adding them to your landing page content could improve both your landing page relevancy and organic search results.
Saving budget
Doing the above, you can also move the relevant, yet low-converting or high-cost keywords from the PPC campaign to your SEO content to save budget and start gaining organic conversions.
Search engine optimisation and online marketing evolve continuously. Making sense of the changes and coming up with a viable strategy can be challenging unless you're a digital professional.
If you're confused by the possibilities and you don't know how to put a cohesive online promotional plan together, get in touch with the Digilari team. 
With Digilari, you can pick the digital strategies that match your business needs and design a flexible marketing plan. Based on your specific goals and current positioning, we'll recommend the approaches that make the most sense and are bound to deliver the best return on investment.